Good news: the ski train from Denver to Winter Park is back, making it easy to get from the city to the ski slopes! Read on to learn more about the train.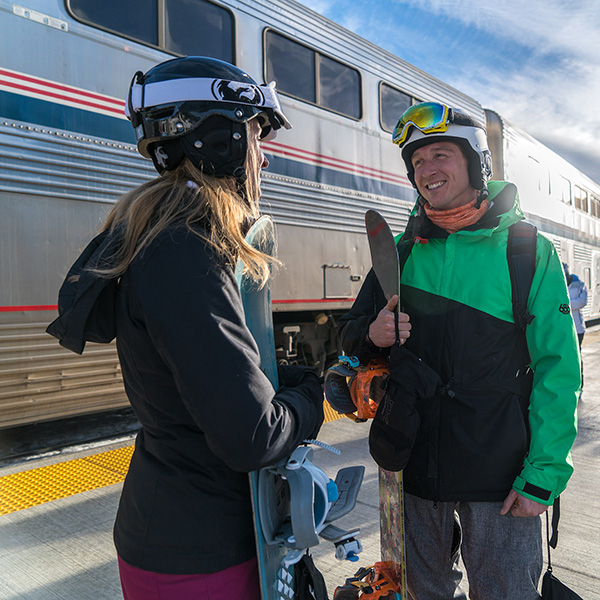 Photo from https://www.amtrak.com/winter-park-express
Amtrak's popular ski train makes it easy to access one of Colorado's best ski resorts! As of January 2023, Amtrak's Winter Park Express is back in operation, taking skiers from urban Denver directly to Winter Park Resort.
You can book your tickets now for the next month. The train will run every Friday, Saturday, and Sunday, starting on January 13 and ending on March 26. One-way fares for adults start at only $34! This is a small price to pay to make travel stress-free. You'll avoid traffic, icy roads, and parking. The ride only takes two hours. It is quick and comfortable!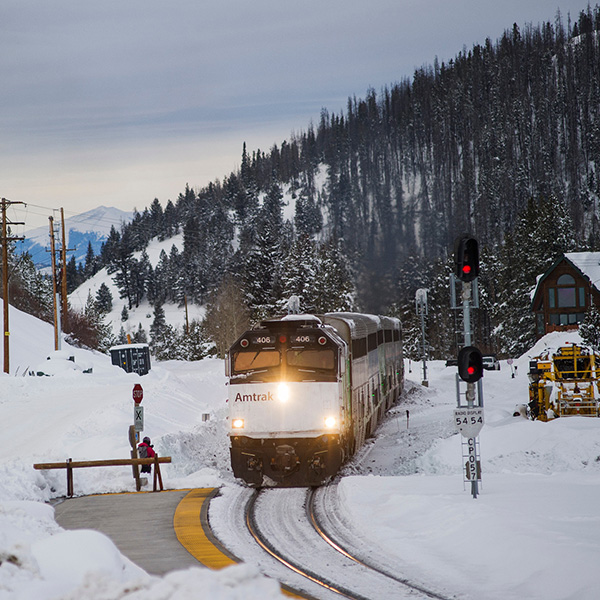 Photo from https://www.amtrak.com/winter-park-express
The train has dedicated storage for skis and snowboards that travelers are welcome to use at no extra charge. Since the train is a double-decker, you'll have the opportunity to go to the upstairs observation car, which provides awesome views of the Rocky Mountains.
Need to catch the train on a weekday? Check out the California Zephyr. You'll just have to grab a shuttle connection at Fraser, CO, eight miles west of the resort. Use the station code WPS for Winter Park Resort to book the shuttle with your Zephyr ticket.
Book your tickets for the Winter Park Express today!