While Winter Park is known for legendary skiing, it is also home to hundreds of miles of beautiful cross country and Nordic skiing. The serenity and beauty of nature all around, along with ample snowfall make Grand County an incredible place to enjoy Nordic skiing. From Grand Lake to Rocky Mountain National Park, views offer snowcapped peaks and deep beautiful forests.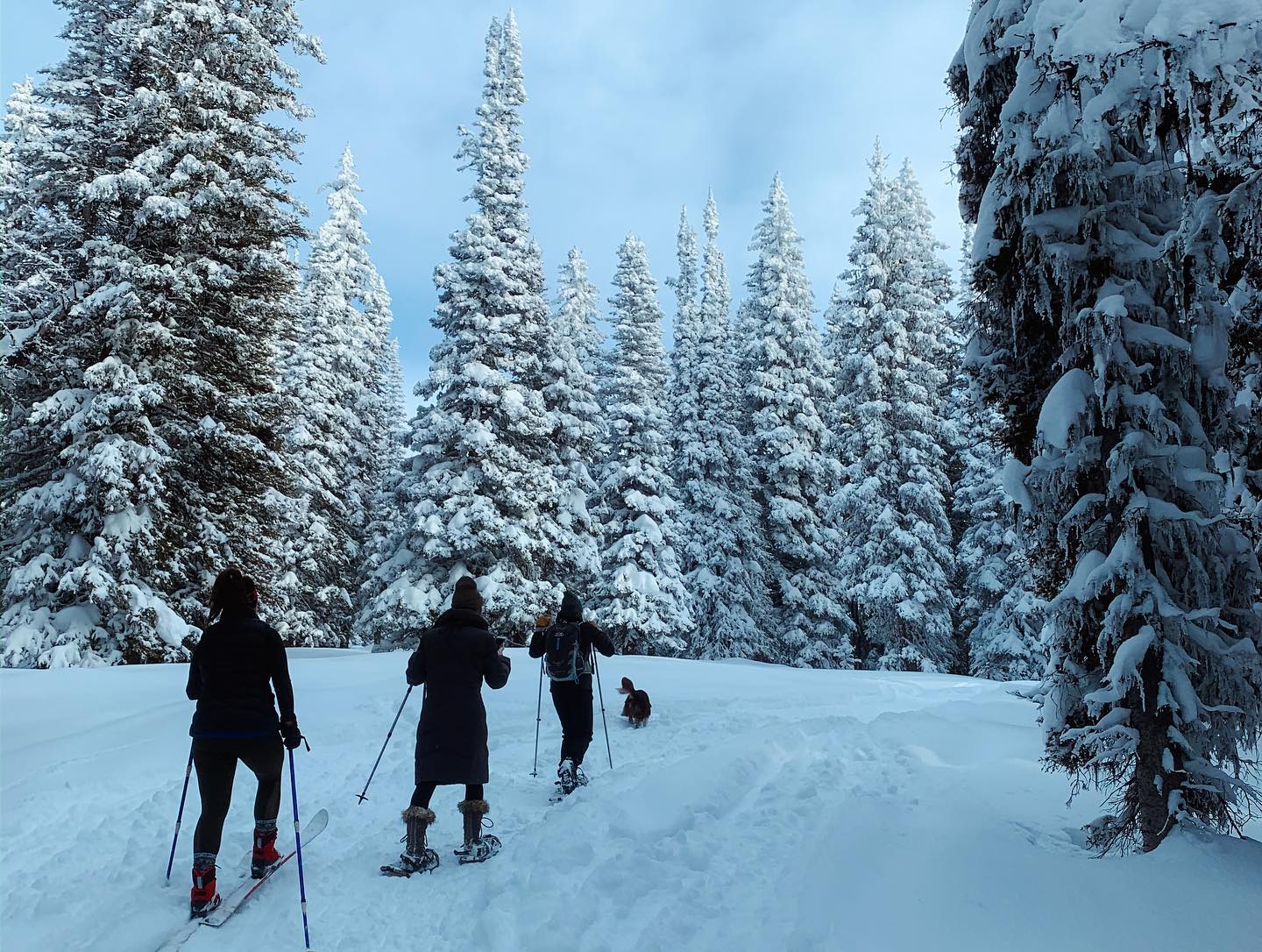 Photo: Cross Country and Snowshoeing in Grand County
World class Nordic skiing awaits with more than 200 kilometers of groomed trails for all aspects of Nordic skiing with skate skiing, cross country or classic skiing, and snowshoeing. Not sure what skate or classic skiing is? See below for a description of each sport.
Cross Country Skiing, also known as Classic Skiing:
The sport of skiing across the countryside, often through woods and usually on relatively flat terrain, using a narrower ski than the traditional alpine skiing. Boots are connected to a small binding that raise off the ski at the heel when striding. This is a gentle sport with lower impact on the knees and relatively easy to learn. Also great for all ages from children to senior citizens who are comfortable gliding on snow.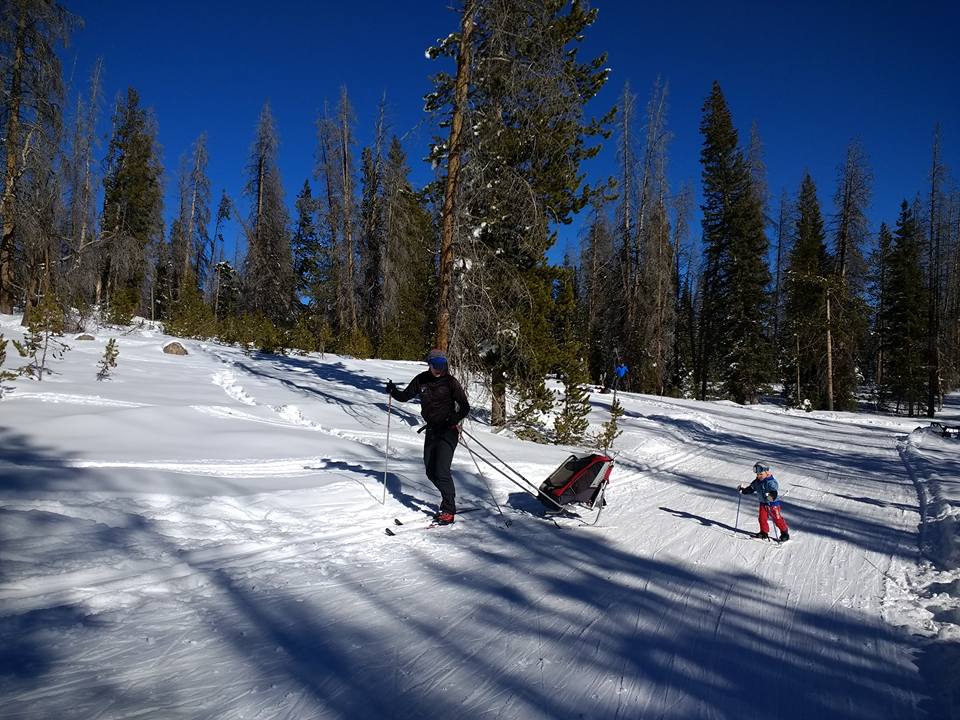 Photo: Family enjoys the groomed Nordic trails
Skate Skiing:
Skate skiing is somewhat new with a technique that revolutionized from the sport of cross country skiing. Skate skiing started to gain popularity in the early 1980's and seems to entice more athletes each year. Athletes train to achieve endurance, strength, speed, skill, and flexibility at different levels of intensity. Skating is most effective on wide, smooth, groomed trails, using fiberglass skis that glide well.

Snowshoeing:
For a more gentle and less intensity workout, try snowshoeing. It is somewhat similar to a hiking pace although the sport is gaining traction in running races where the competition may be on snow. The snowshoe is a lightweight platform for the foot that is designed to enable a person to walk on soft snow without sinking. Snow boots can be used on the snowshoes.

Grand County has various Nordic centers, shops, ski clubs, and lessons, which offer a variety of terrain type for all ages and abilities. The Grand Lake Nordic Center, Snow Mountain Ranch and Devil's Thumb Ranch Resort & Spa are full-service Nordic centers that offer rental packages and onsite trails for exploring the beautiful scenery around Grand County.
See below for a list of Nordic Centers in Grand County:
-Devil's Thumb Ranch Nordic Center (over 100 km of groomed trails)
www.devilsthumbranch.com
-Grand Lake Nordic Center (over 35 km of groomed trails)
www.grandlakerecreation.com
-Snow Mountain Ranch Nordic Center (Over 120 km of groomed trails)
www.snowmountainranch.org