The first snow arrived in Winter Park in early October. Since then, Winter Park and the surrounding mountains have seen more than a foot of fresh powder!
The peaks are gloriously white with snow leaving a nice base for the ski area to open on November 14th. With more snow falling in the mountains along with a few more inches in the town, winter is starting to make its appearance, and so far it has not been subtle.
For all those dreaming of deep powder days and tree skiing at Mary Jane, your dreams are about to become true. Weather has poised positive for ski season and it is only October! It is not uncommon to see early snow with some inches adding up in October, however this year we have seen 4 snow days in one week with one dumping leaving 12 inches of fresh powder - not a grim appearance at first glances of snow.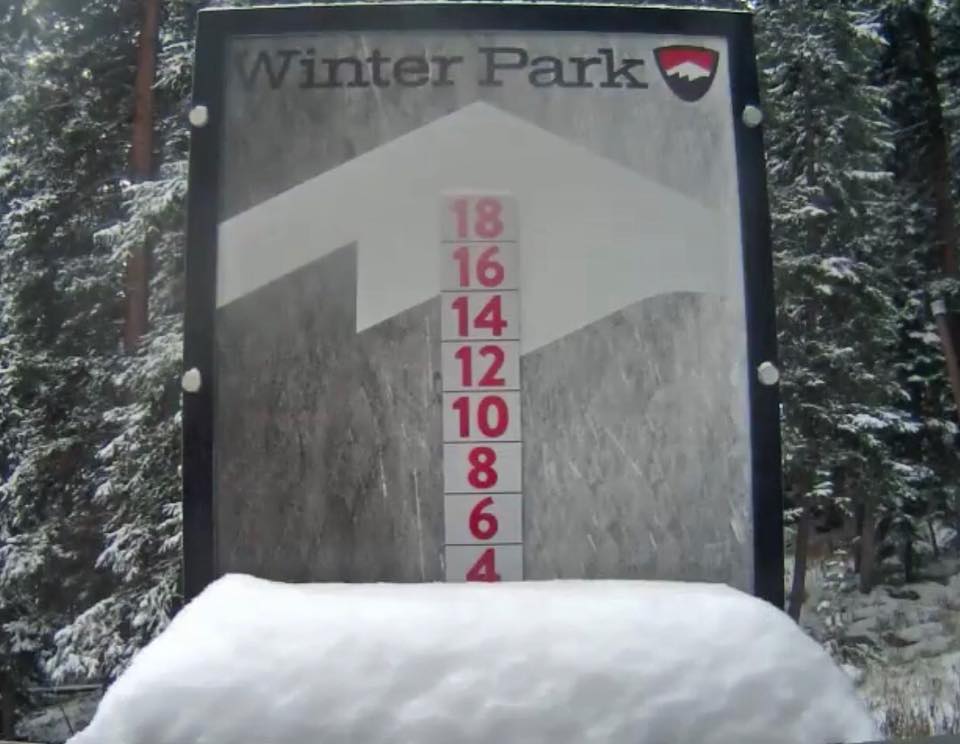 Temperatures are due to stay relatively cooler, helping to keep the snow on the ground through the upcoming sunshine. As we head into the second part of October, the countdown is on to the start of ski season at Winter Park.
Stay updated on snow, activities, weather and all the ingredients that will make up your perfect ski vacation by visiting www.winterpark.me