If you have not experienced a visit to Grand County, be sure to add it to your list. Especially in the summer. The Grand Lake area has three fresh water, natural lakes. All surrounded by the grandeur of the Rocky Mountains. There are 360 views around the lake with the high peaks from Rocky Mountain National Park, Arapaho National Forest/Indian Peaks and the Continental Divide. It is truly spectacular to take a dip in the lake along one of the many beach areas and look up to these stunning views.
If visiting over the holiday weekend of Independence Day, rest assured there is still plenty of safe activities to enjoy, even with the fireworks show being cancelled. Enjoy the recreation of hiking, biking and enjoying the lake life of kayaking, paddle boarding or renting a pontoon boat.
Participate in the Granby Chamber's Fourth of July tribute to hometown heroes where they encourage participants to honor a hero (can be from a visitor's hometown too) by completing three activities over the weekend. The activities can be a hike, bike ride, kayak/paddle board, or anything else.
Around 9 a.m. on Saturday, July 4th, there will be a four plane flyover of Granby's mainstreet by the Experimental Aviation Association Chapter 1267.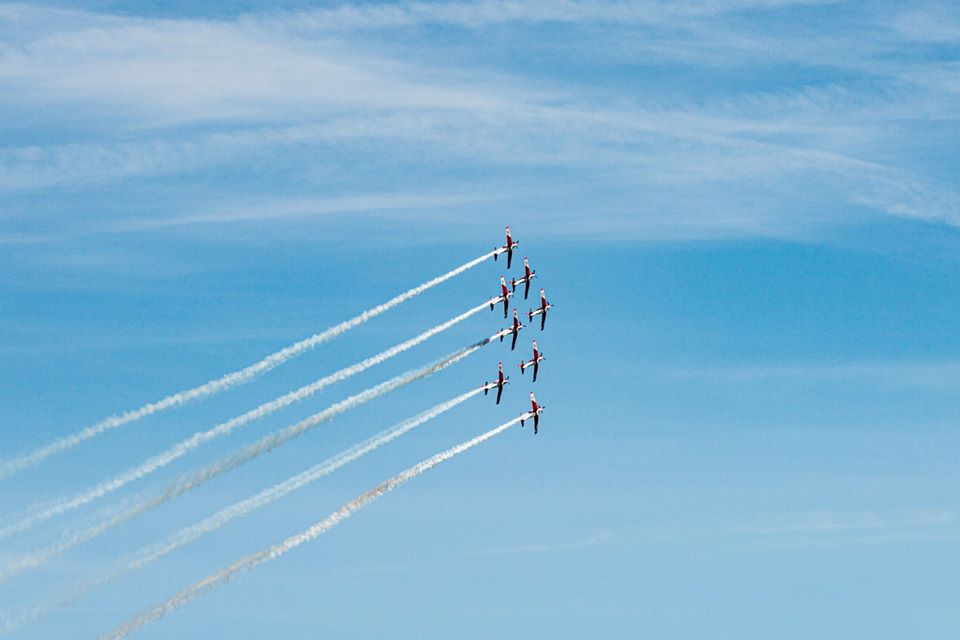 The Granby Rodeo at the Fly Heels Arena plans to have rodeo activities at reduced capacity to limit 250 people. Gates open at 5 p.m. for seating both Friday and Saturday evening and tickets will be available at the gate.
The Moffat Road Railroad Museum will also be hosting a community cookout from 11 a.m. to 2 p.m. Saturday outside the museum. Entry will be limited and be sure to where a mask. Although, masks don't have to be worn while you are enjoying the $7 brat or burger meal for adults and $2 hot dog meal for children.
Enjoy a special Independence Day in Grand County. The classic wild west of the Colorado Rocky Mountains will have you dreaming for future visits.