Did you hear "The Jane" aka, Mary Jane is opened for the 2018/19 season?! This brings full excitement to Winter Park as both of the mountains (Mary Jane side and Winter Park side) are open for the season and anxiously awaiting your visit to the slopes.
It was a "Janesgiving" to be had on Thanksgiving. Eager skiers and riders waited in line for the infamous first chair where the banner hung large and ready for the chair to break through. The energy was also high – it was a beautiful day with fresh snow leaving powder turns from morning to afternoon seekers.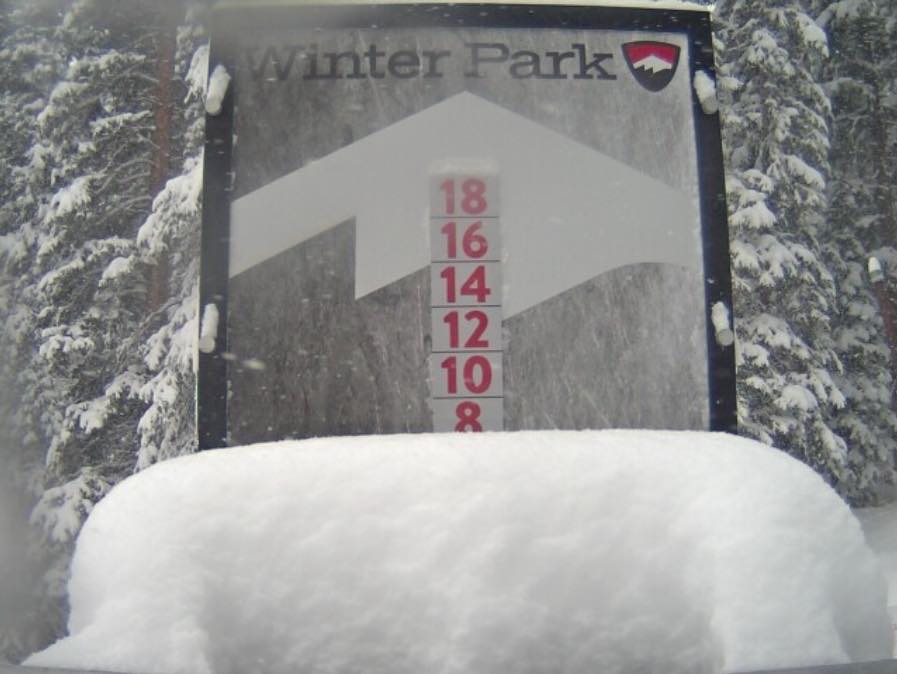 A second storm system came into the Rocky Mountains the next day leaving 6 fresh new inches of snow. And the storm didn't stop. It snowed all weekend leaving another foot on the mountains. Thanksgiving weekend vacationers had a lot to be thankful for with incredible early season conditions! Thankful for all the snow, Mary Jane was able to open as well as an additional 3 lifts at Winter Park. The Olympia, Prospector & Looking Glass lifts all opened with the following trails:

Rainbow Cut
Sterling Way
Narrow Gauge
Cheshire Cat
Jabberwocky
White Rabbit
Mad Tea Party
Vista Dome
Bradley's Bash
Turnpike To Village Way
Skiers and Riders had their feast of snow over the holiday weekend. Terrain is at its best and the crowds are still low. Early season skiing and riding can be a great time for a ski vacation. With incredible deals, restaurant specials, and lower priced lift tickets, now is the time to visit. For more information to book your lodging, visit www.winterpark.me. Hurry and get up here – the powder continues as another storm is projected to hit Winter Park this weekend.