Winter Park received over a foot and a half of snow last week. Skiers and riders had their delight with fresh snow all week long. It stayed cold enough for the snow to stay soft and light. We use the term 'cold smoke' when the temperatures remain cold with powder snow spraying off of your skis like soft smoke diminishing lightly into the air. While it may be more comfortable to have some average temperatures on the slopes, relishing the cold air will have you appreciate how light the snow can remain after a powder day.
With just a short break in the clouds allowing the sun to make an appearance over the weekend, lucky skiers and riders were in for a treat with a bluebird powder day. However, more snow returns to the forecast this week with potentially a foot of snow arriving by the upcoming weekend.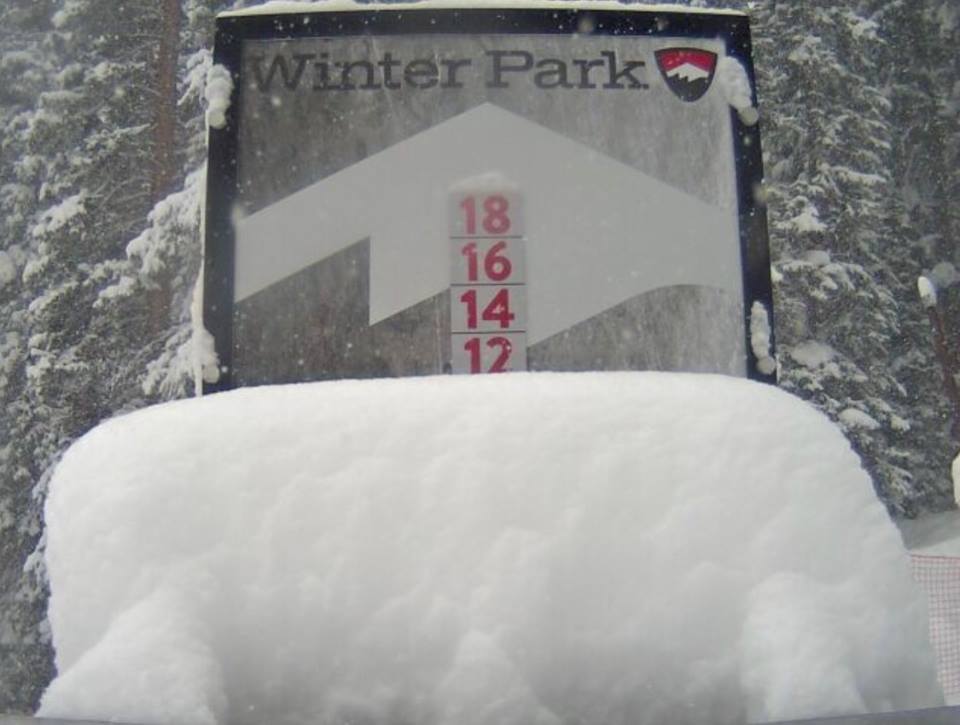 Photo: Winter Park snow cameras highlighting last week's snowfall.
Winter Park is having an incredible winter season with a base of over 60 inches. January snowfall measured at over 5 feet during the month, equating to more than 60 inches of some of the finest, fluffiest snow in the Colorado rockies.
Now is the time to book a trip to Winter Park to experience amazing skiing and riding at a world class resort. Winter Park was also recently named to one of the top family-friendly ski resorts in the country. For more information on lodging and things to do in the Winter Park area, visit www.winterpark.me.
Cheers to more snow and more fun on the slopes!