With breathtaking views and scenery in all directions, Grand County provides some of the best fall drives. Below are suggested drives and routes to see the vibrant fall colors amidst mountain and lake views. Grab yourself a pumpkin latte from one of the local coffee shops and enjoy a relaxing drive through one of the most beautiful counties in the United States.
WINTER PARK AREA
-Corona Pass Road:
North of Winter Park Resort off of Highway 40 is a Forest Service road (County Road 80) that will go east into the higher mountains. County Road 80 is Corona Pass Road and it will wind up Mount Epworth to the top of the Continental Divide. This is a great road to leaf peep on as Corona Pass Road has several aspen trees that offers the noteworthy 'yellow leaf tunnel'. Incredible views await looking down on the Fraser Valley with all the fall colors.
-Vasquez Road and Experimental Forest:
For a shorter drive near the town of Winter Park and Fraser, drive up County Road 72, that is just past the Fraser Tubing Hill. Head up Elk Creek into the Experimental Forest. This is a beautiful place any time of year to see, however fall is a magical time to experience the vibrant colors. Eventually the drive will meet up with a Forest Service road that loops back to Vasquez Road in Winter Park.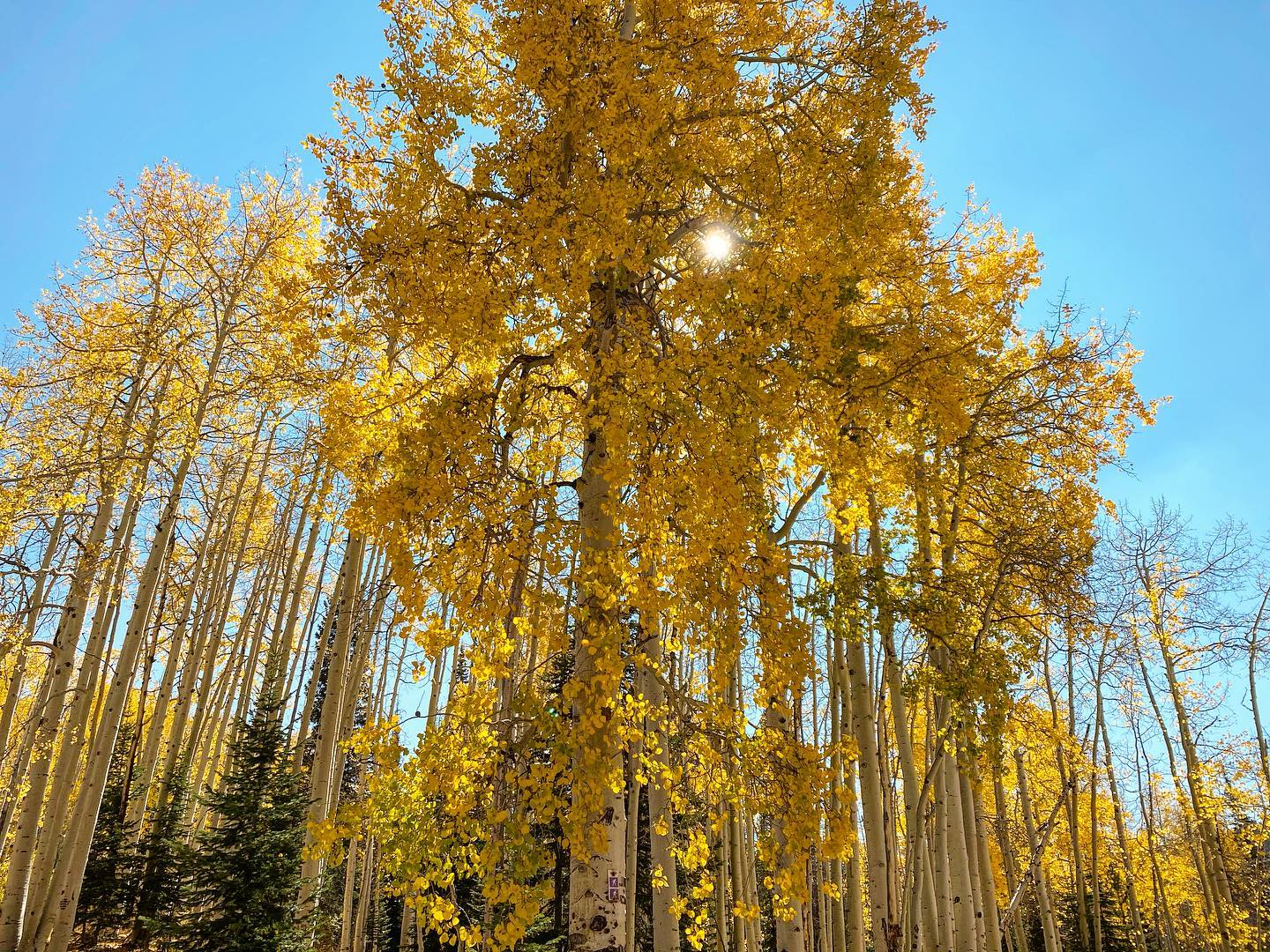 GRANBY AND GRAND LAKE AREA
-The Town of Grand Lake offers spectacular lake and mountain views. Fall is the most beautiful time of year in this region. From the town of Granby (further west of Winter Park) take a right on highway 34 to Grand Lake. On the drive you will pass by the three lakes of Lake Granby, Shadow Mountain Lake and then eventually Grand Lake). Incredible lake views meet high alpine mountain peaks. Truly a stunning scene. Many pull-offs along the way to take pictures or even go for a walk around the lake. Continue into Grand Lake and enjoy quaint drives through the town. For a further Rocky Mountain experience, keep driving on 34 and eventually you will arrive at Rocky Mountain National Park.
-Highway 125 and Stillwater Pass:
This drive offers some of the best fall foliage in a horseshoe shaped route. Start at Windy Gap's wildlife viewing area (where highway 125 meets US Highway 40), or you can start at the Idleglen Staging Ara which is up County Road 4. Experience beautiful views of the Willow Creek valley with yellow, vibrant orange and red colors. Continue driving north until you reach County Road 4 and the turnoff to Stillwater Pass. This will wind along the banks of Willow Creek and eventually come down into the Stillwater Creek drainage. The area becomes popular during hunting season, so keep an eye out for big animal as well.
*Please note a lower clearance car will not do well on the Forest Service road.